Photo

with Christmas ornament

and fir branch

Photo with Christmas decorations and fir branch with pine cones. Happy Christmas !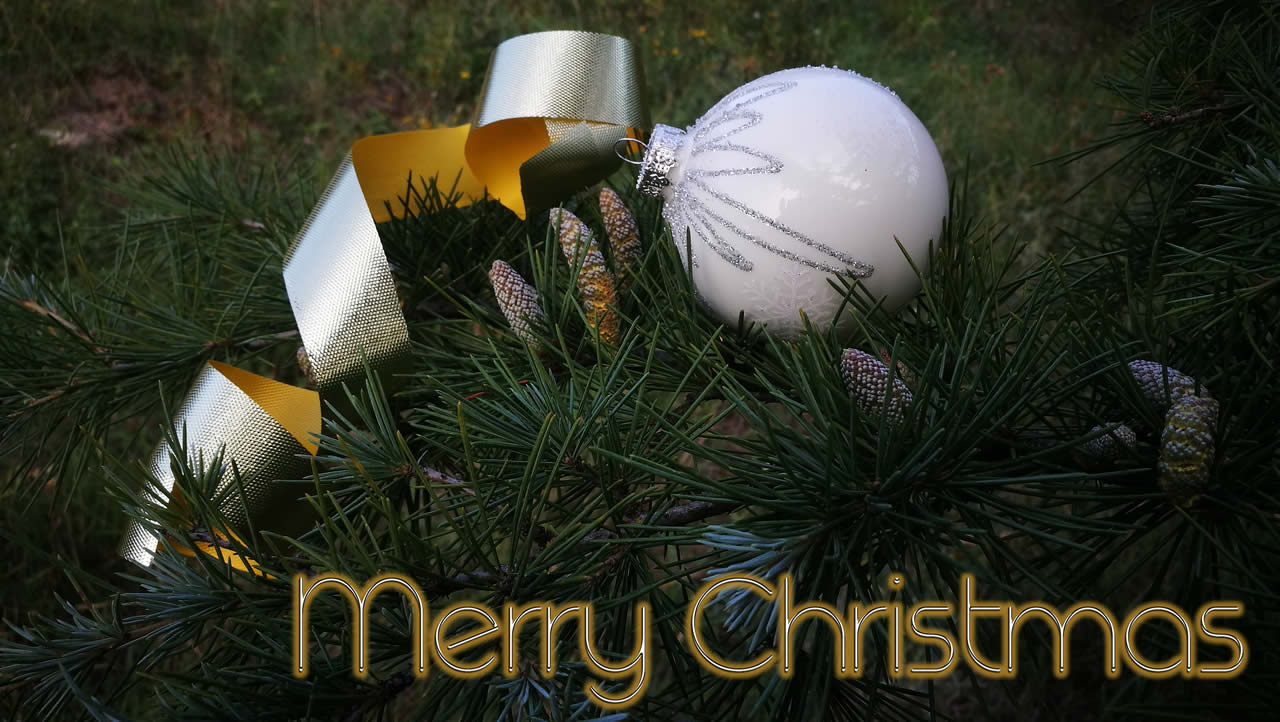 Photo with Christmas decorations with white bauble with glitter and gold and silver ribbon, all placed on a fir branch.
All images can be downloaded, edited and used for personal and commercial use, without permission. Reprinting on other sites, public retransmission and reproduction of the images is prohibited
You can download this high resolution image (PNG format) free of charge for printing and creating a Christmas card. DOWNLOAD IMAGE (ZIP)
Some greeting messages to send with this image
Christmas is a period that in many countries of Christian tradition makes us relate to family and friends in a different way than what happens in the rest of the year.
As happens on birthdays and certain holidays, Christmas is an event that is used as an opportunity to reconnect (physically or practically) with important people or to communicate with those who for some reason we have not heard or seen for a long time. Using greetings for Christmas and its holidays is part of that series of rituals whose purpose is to bring together, or at least resent, more people.
• I hope peace is your gift this Christmas.
• If you wish, the Christmas spirit can enter you and follow you wherever you go, rendering you with the gaze of love and optimism. Hope this goes very well for you. Happy holiday!
• Let Santa bring you your wish and land safely with his reindeer. Let it slowly slide down your fireplace and deliver gifts to you easily. Expect an incredibly happy Christmas!
• You are one of the people who give me Christmas.
• At the moment, all the Christmas and New Year goals that I have not met compensate for your presence here. Happy holiday!
• In your company, in your home and even in your heart, the cold days of this Christmas are getting hot.
• With the arrival of Christmas, we recover all those childhood memories that we spent together. Experience these magical dates for many more years.
• Your smile is contagious, pass it on to everyone and extend Christmas!
• My family and I wish you all the best for these dates and for the new year that has just begun, wishing you the essence of it all: good health!
---
---